The devastating emergence of coronavirus has caused severe problems for businesses all around the world. Many operations have closed down while others are left to count the costs of lost revenue and faltering world stock markets. 
The current global uncertainty has also led to more businesses having to address the notion of working from home (WFH). Fortunately, 2020 is so far proving to be an ideal time for businesses to begin looking at transitioning into a WFH endeavour. Technology and communications have developed to the point where it's possible for employees to be every part as productive in home offices as they would be in a workplace environment – just so long as they're working in a compatible industry. 
While we're facing the prospect of prolonged lockdowns worldwide, it could be the perfect time to work on transitioning into a fully WFH-friendly business that can continue to thrive long after businesses return to normality. Below is an actionable five-step process that can help you make your metamorphosis:
Step 1: Consider The Practical Application of WFH
Sadly, not all business are capable of going WFH-friendly. Operations that include hands-on labour or heavy-duty hardware are hard to devolve into the homes of workers. 
Be sure to stop and look at how capable your operation is for making the transition to WFH. Software and tools are perfect for enabling agencies and consultancies to make the transition, as well as a range of other online-based businesses. 
Analyse the benefits of switching to a long-term WFH strategy and the level of realism attached to the transition. Notably, focus on the practicality of calling on remote staff to complete their tasks outside of the office. If there are tools available in-house, it's reasonable to expect that deadlines will take longer to reach regardless of any changes in staff efficiency. 
It's also vital to consider customer satisfaction and the potential long term investment that could be involved in making such a transition. 
As a business owner, the Coronavirus pandemic can present itself as an opportunity for you to address your WFH concerns and road test what a future of WFH employees could look like. Be sure to investigate the practicality of internal communication and the scaling of your business while operating away from a central office. 
Step 2: Strategise Your Transition
If you determine that your business is ready to transition into enabling WFH in a viable way, the next step involves looking at how to strategise your new operational approach. 
Make sure you identify a clear set of goals. Could your push towards remote working help to provide greater flexibility for employees? Might it offer you a more diverse range of clients from around the world? Perhaps you could save money on using office resources?
Next, look at how you can achieve said goals. For instance, if you're looking to introduce more flexible working hours, take a look at how you can use remote tools to achieve this without negating your overall business performance. 
It's also vital that you work on setting the right range of timeframes and deadlines. Once again, the current WFH climate means that you could get an idea of your employees' general output when WFH, and set deadlines accordingly with the future in mind. Setting timeframes can be a key way of restoring a recognisably office-based environment for employees, so it's encouragable to establish. 
Be sure to create a plan of action regarding employer-management-employee contact, too. Staff need to be regularly communicating with their counterparts and managers to maintain an office-based environment and working motivation. Set up regular avenues of communication to use on a recurring basis. Morning team meetings could help, or weekly conference calls for catchups and announcements may be ideal for smaller-scale businesses. 
Step 3: Find Support From The Right Software Platforms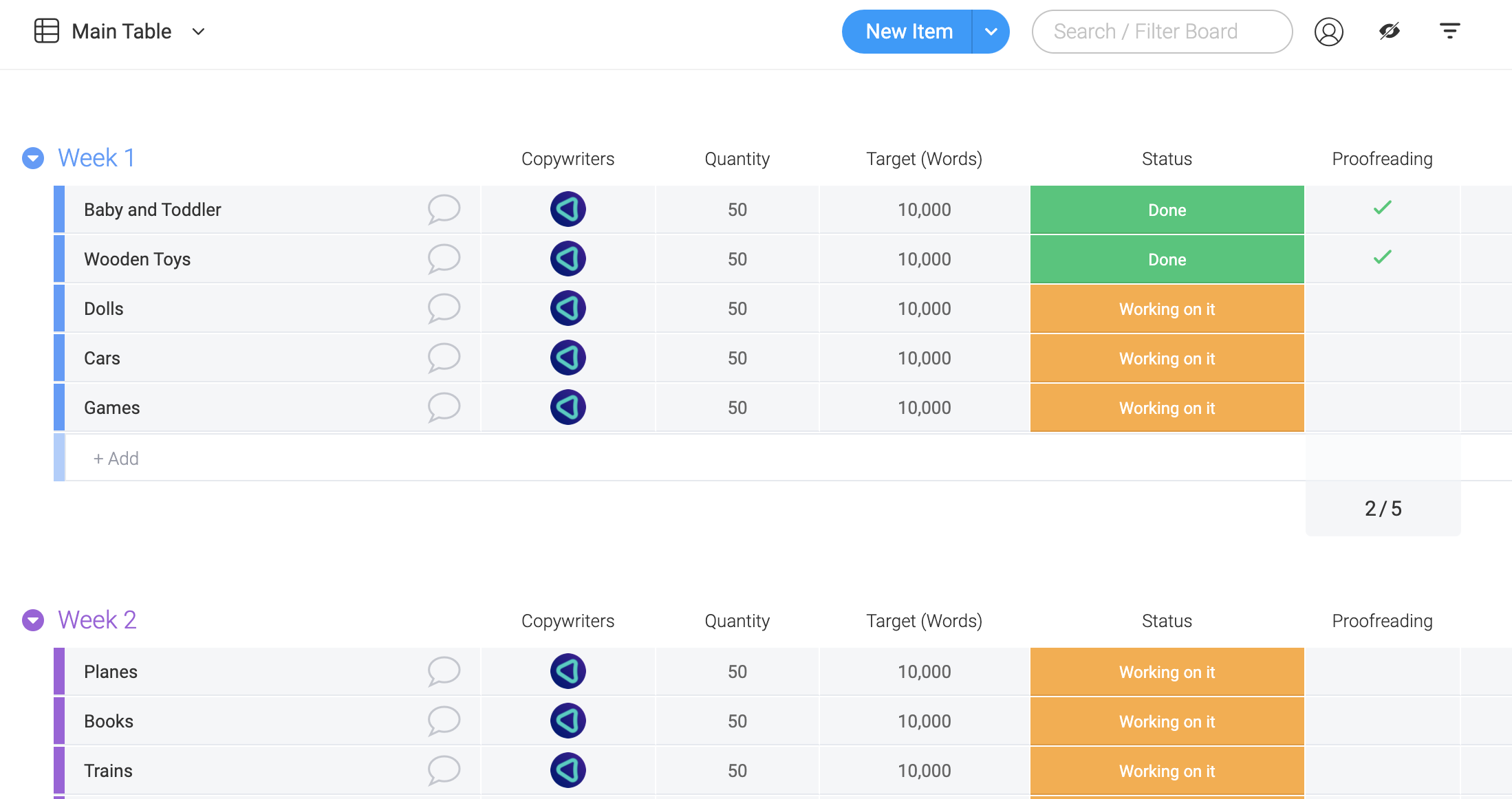 It's fair to say that the world's considerably more prepared to embrace working from home in 2020 than, say just a decade ago. The evolution of productivity and conferencing tools and apps means that, for many employees, WFH can feel every bit the same as carrying out work in the office – all be it with less commuting time attached. 
The biggest hurdle that technology can overcome focuses on bridging the disconnects between colleagues and managers and clients. 
Software like Google Hangouts provides a cost-effective solution for face-to-face business meetings and catchups. While premium conferencing apps like Zoom are excellent for owners who plan to have regular video conferences with a broader range of employees. 
Monday has developed into a market-leading productivity tool that can help business owners to keep in touch with every task a member of staff has completed, is about to embark on, or is set to get done by the end of the day. It's also possible to make certain aspects of the platform client-facing to guarantee a high degree of collaboration. 
The most important task that modern tools can undertake for employees is supplying an easy service for colleagues to message instantly. Slack has evolved to become one of the most popular tools of its kind in this regard – allowing groups of workers to support each other on projects and troubleshoot problems instantly. 
Step 4: Test Your New Structure
Once you've strategised your transition, the next key stage is to test your new WFH structure. 
With COVID-19 forcing the vast majority of companies to engage in some form of WFH set up, now could be the best time for business owners to A/B test their approaches. Using the insights available from productivity tools, try using different levels of communication and delegation. 
It could be worth splitting different parts of your workforce into groups and managing them if different ways to see who performs better and exhibits more contentment at your approach towards WFH. 
Remember that with the outbreak of Coronavirus, it's imperative that your staff remains happy during prolonged periods of self-isolation. While it's important to keep your business afloat financially during an undoubtedly difficult time, it's also vital to maintain a level of respect and leniency towards members of your team who may be struggling to maintain their productivity during such uncertainty. 
Step 5: Look For New Ways To Care For Your Employees
The final step in this guide is to ensure that your working model of WFH isn't the be-all and end-all of your business' relationship with its staff. 
Metamorphosing from an in-house company to a WFH business can be a stressful one for employees who may feel more comfortable working with colleagues in physical environments, or who find home life more difficult to relax in. 
Be sure to offer support for WFH workers who may feel isolated and uncomfortable working from home. Many employees welcome the idea of WFH due to the higher levels of perceived comfort and non-existent commuting times, but it can ultimately become a lonely experience for many. 
When transitioning into a WFH business, be sure to set up regular light-hearted team meetings where employees can unwind and discuss non-work related things like movies and music. Coronavirus has pushed many business owners into uncharted territory for their respective companies, but it could ultimately become an opportunity to demonstrate how forward-thinking and considerate you are as an employer.