Technology like augmented reality and virtual reality are beginning to revolutionise the way we live, think, and work. AR, in particular, can open up a wide range of possibilities in the near future surrounding medicine, science, agriculture, retail and much more. After a disruptive year that's forced many businesses to become more remote and digitised, augmented reality is beginning to play a valuable role in ensuring industries remain prosperous. 
The implementation of immersive technologies like AR and VR will add a completely new dimension and expand horizons for professionals in various fields. 
Many companies are investing significant amounts in the development of augmented reality solutions after the technology has enjoyed a significant rise in popularity thanks to many use cases. 
However, the implementation of this advanced technology isn't simple, and it requires the help of committed and skilled teams to make sure AR can be successfully accommodated into a company's working models and systems. 
Fortunately, there are plenty of exciting and skilled AR companies out there that are working tirelessly to make augmented reality technology more accessible and easier for companies to utilise. Here, we explore seven of the most significant AR companies operating today while taking a look at their USPs and specialities. 
The Rise and Rise of Augmented Reality
Although the world of entertainment has been responsible for making virtual reality a well-known technology, it's actually augmented reality that's showing the strongest signs of growth today. 
The beauty of AR is that it combines the real world with virtual overlays of information and visualisations, meaning that the technology is much easier to use and less intrusive than VR, which can often rely on heavy-duty headsets that block out environments in order to digitally create landscapes and scenarios.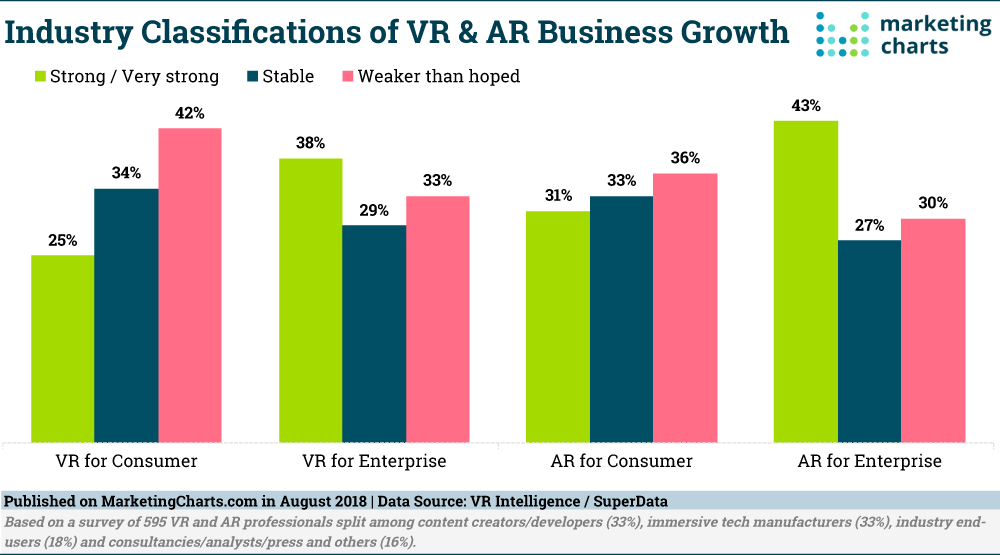 (Image: Marketing Charts)
As we can see from the chart above, no concentration of reality technology is growing faster than that of AR for enterprise, while the impact of consumer augmented reality is also stronger than that of VR. 
This indicates that global industries are more prepared to welcome augmented reality technology and incorporate it into their respective processes at this time. The rise of AR in gaming and various entertainment use cases could have played a key role in propelling augmented reality's greater level of receptiveness among businesses and better general adoption.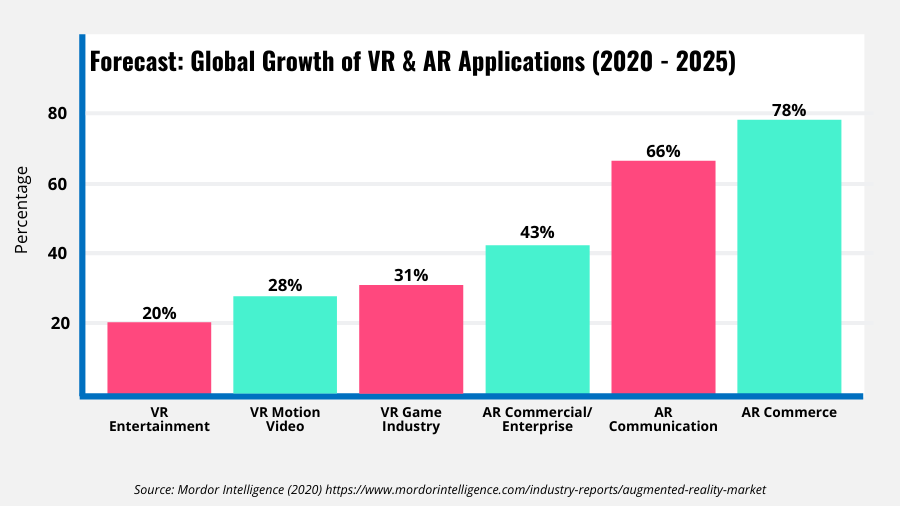 (Image: Zenva Academy)
Here, we can also see that both AR and VR applications are set to rise significantly over the course of the first half of the decade, with augmented reality set to see the greatest level of growth across the board. 
AR commerce and communication applications are set to experience the most significant growth, with the former set to rise by as much as 78% over the course of five years. 
The rise and rise of augmented reality will be great news for businesses looking to increase their levels of digital adoption in the wake of the disruption caused by COVID-19. Moving forward, there will be a greater emphasis on the companies that are best set to deliver AR solutions for clients and consumers alike. 
With this in mind, let's take a look at 7 of the most exciting augmented reality companies out there today that are well-positioned to deliver this transformative new augmented reality technology:
1. Apple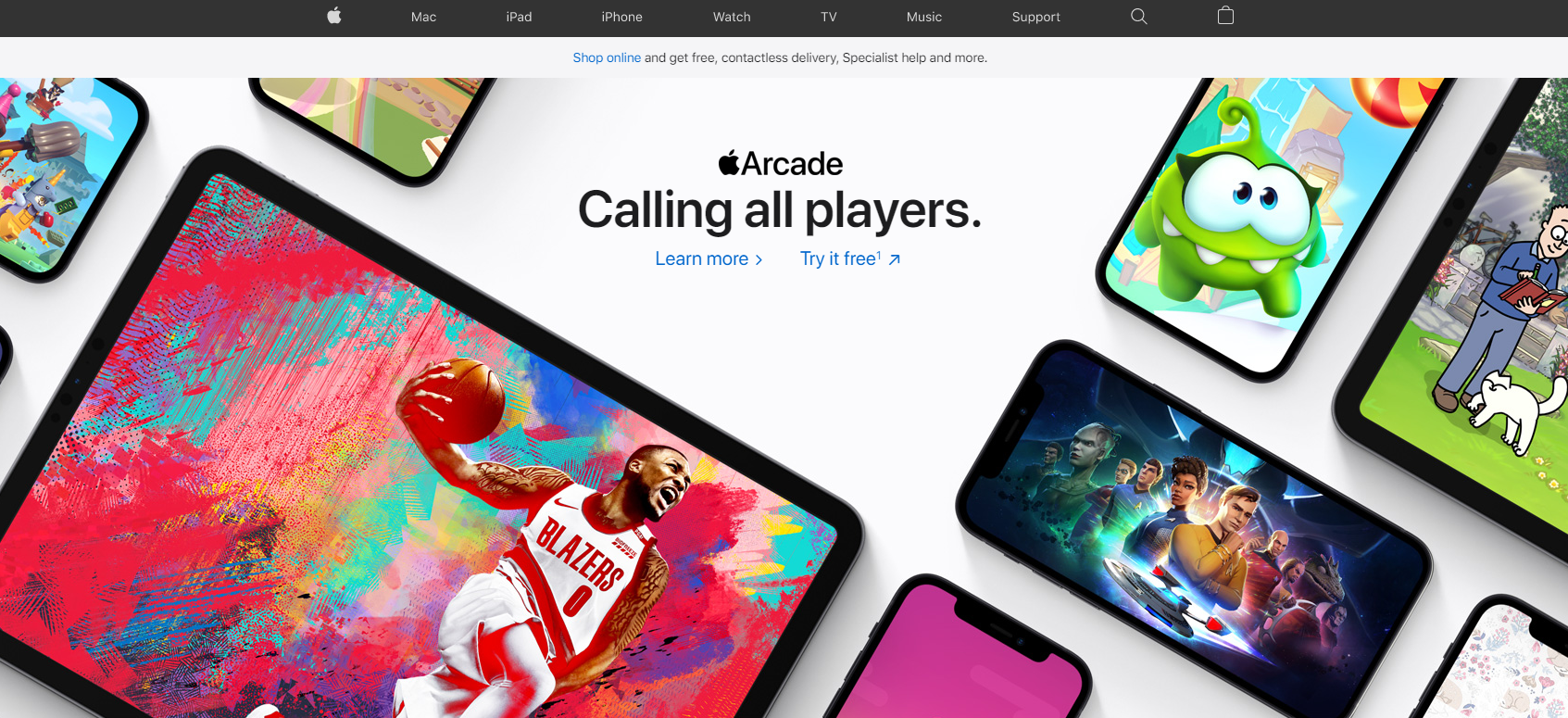 It's difficult to omit Apple from just about any list that focuses on technological innovations, and for the world of augmented reality, things are no different. 
Under the leadership of CEO Tim Cook, Apple has continually demonstrated a clear enthusiasm for augmented reality. One of the company's biggest innovations can be found in its ARKit, a platform for developers to create high-quality augmented reality experiences for apple devices using built-in cameras and processors in iOS devices. 
ARKit enables developers to use the latest and greatest in computer vision technology and to build detailed virtual content on top of real-world scenes for interactive gaming, immersive eCommerce, enterprise solutions and plenty more. 
Apple's AR repertoire extends way beyond the realm of ARKit. The latest iPhone models all run on AR-friendly bionic chips, while the company has been making a series of strategic acquisitions to build up a profile of promising associates in the augmented reality industry. Arguably the most significant of which can be found in Metaoi, a startup specialising in AR software. 
However, perhaps Apple's most significant contribution to the world of augmented reality is still a work in progress. The US tech giants are set to release their AR-enabled glasses in the coming years in a move that some industry experts believe will take the world of AR to a new level. 
While the product is still in development, it's expected that the glasses will feature augmented digital overlays of information that's imposed over the otherwise transparent lenses of the glasses themselves. The technology will be condensed in a way that the glasses frames will remain non-intrusive and discreet, while users will have the ability to access information, view their daily schedules, read messages and call friends in an entirely hands-free manner.
Apple's movements in the world of AR is a serious cause for excitement for enthusiasts of the fledgeling technology. Although the company has some significant rivals when it comes to developing augmented reality technology in the form of Microsoft and Google, Apple's strong history of leading the way in innovation will certainly make it a trendsetter for future AR developments. 
2. Alibaba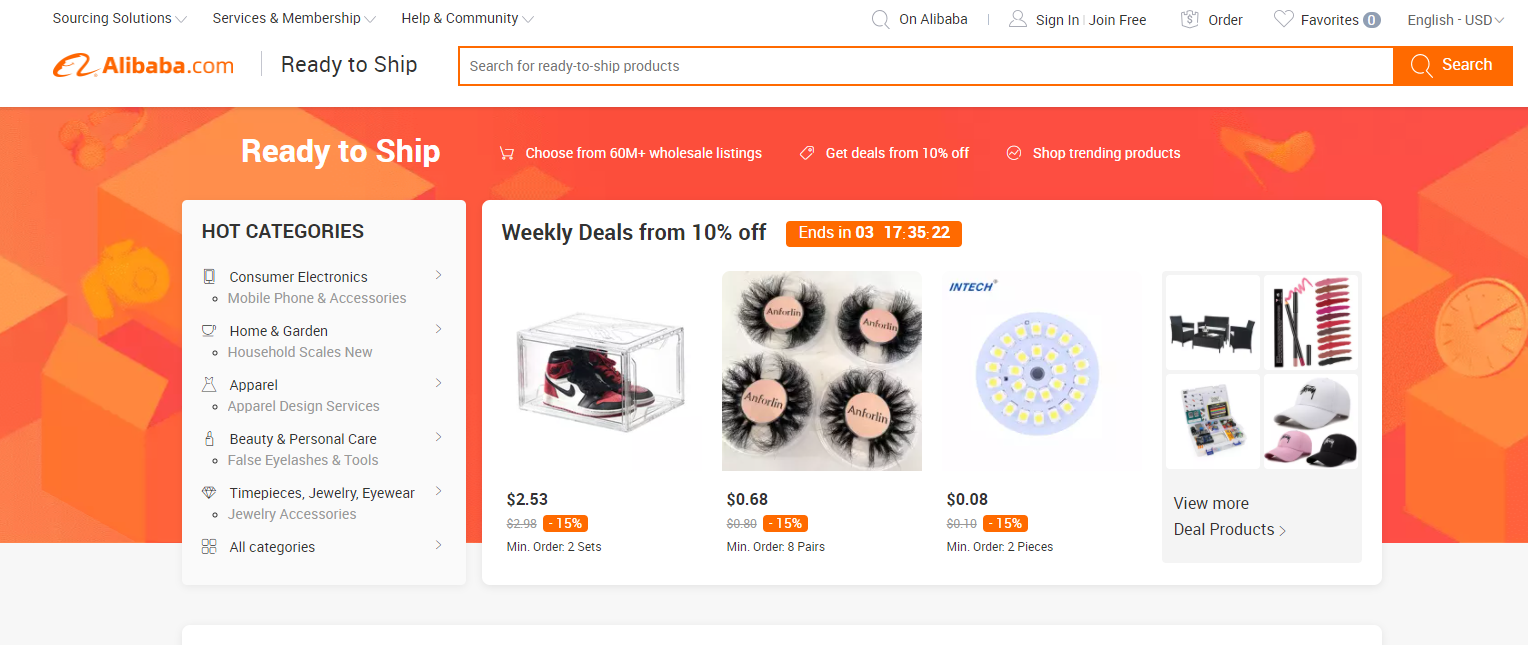 Augmented reality innovations aren't just limited to companies in the western hemisphere. Chinese eCommerce leaders Alibaba have also made significant strides in terms of accommodating AR experiences for their customers. 
In launching Taobao Buy, a shopping experience that utilises AR technology to bring 3D versions of products into the real world, Alibaba has helped to facilitate a comprehensively immersive buying experience for its users. 
One of the great things about Alibaba's use of Taobao Buy is that the leading technology is entirely free to use. Despite being a highly advanced form of augmented reality technology, its usability offers great value in terms of leveraging purchases – so much so that it carries a significant financial upside for the company even if the service doesn't rely on direct payment for use. 
Taobao Buy blends real-world environments with 3D images to create visual scenes that wouldn't look out of place in the world of sci-fi. Through the use of Microsoft's HoloLens technology, customers can access Alibaba's AR content on-demand. However, the Chinese eCommerce company sees a future where augmented reality wearables will become an 'everyday device.' 
Although Alibaba has wasted no time in readying its Taobao Buy services for existing AR headwear, it's likely that the true power of the technology will become apparent in the next generation of augmented reality eyewear releases across 2022 and 2023.
This isn't to say that the technology on offer today is in any way primitive. Taobao Buy allows users to browse and place 3D holograms of selected products from their massive online store into real-world environments to see how they could look in a room. For instance, you can check out how a new wardrobe may look in your bedroom before you decide to carry out a purchase, or whether a new set of cutlery would look at home in the kitchen. 
Through using simple hand gestures, it's possible to move and place items around the shopping floor or a demo kitchen counter. If you don't like how a product looks in your environment, a swipe of the hand gets rid of the items from your field of vision. 
Digital overlays can also enable users to access product specifications, ratings and comments all through the integrated display. 
Alibaba has clearly spotted AR's potential in helping to bridge the gap in user experience between online shopping experiences and brick and mortar purchases. Over the coming years, we can expect the Chinese eCommerce giants to work closely with AR solutions to develop immersive experiences for consumers in an increasingly remote world. 
3. Niantic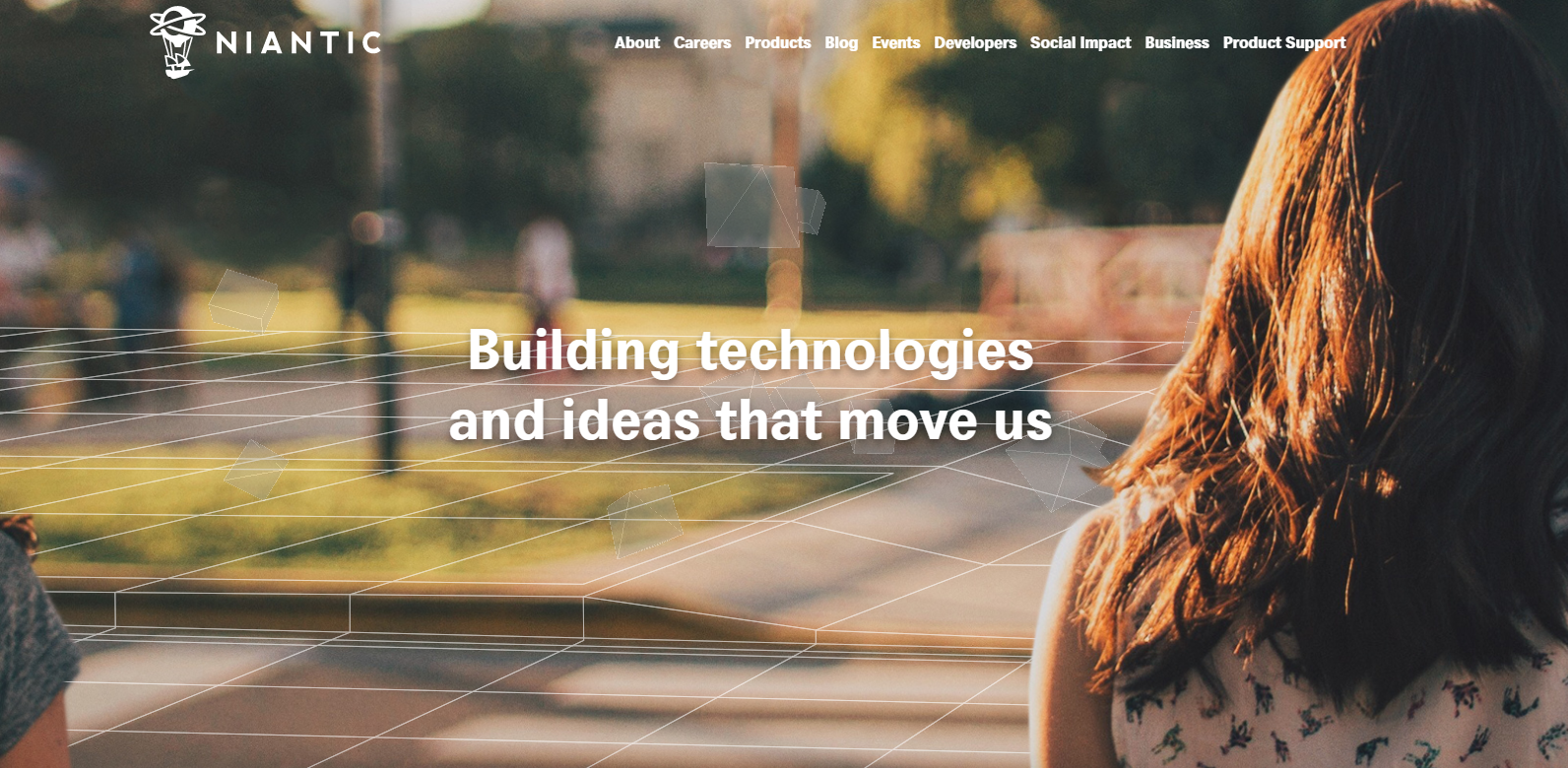 Niantic, a Google spin-off company, was launched in 2010 with the somewhat ambitious aim of 'enriching our experiences as human beings in the real world.' The company's Real World Platform manages shared augmented reality communications, security, mapping and functionality. According to Niantic, the company is the world's only 'planet scale' AR platform. 
In 2016, Niantic became something of a household name in the field of AR, thanks to its wildly successful launch of Pokémon Go, an AR app that comfortably surpassed one billion downloads in the space of three years. Today, Pokémon Go remains, by some margin, the most successful augmented reality game ever made.  
Niantic have evolved to become specialists in the world of AR entertainment, and following on from the Pokémon Go phenomenon, the company teamed up with Warner Bros. Interactive Entertainment to launch Harry Potter: Wizards Unite. 
As a result of inspiring mobile gamers from all over the world, Niantic achieved a $4 billion valuation following a $245m series C funding round in 2019. 
Augmented reality gaming has become an economy in its own right and popular gaming apps have the power to shift public awareness on to developing technologies which can carry wider implications for mainstream adoption and viability. With this in mind, Niantic may be the most significant AR company in the world today. 
Recently, the company has been subject to much speculation about the development of AR glasses that could compete with the upcoming arrival of Apple Glasses. Niantic CEO, John Hanke tweeted in March 2021 a teaser of what appeared to be eyewear featuring the company logo.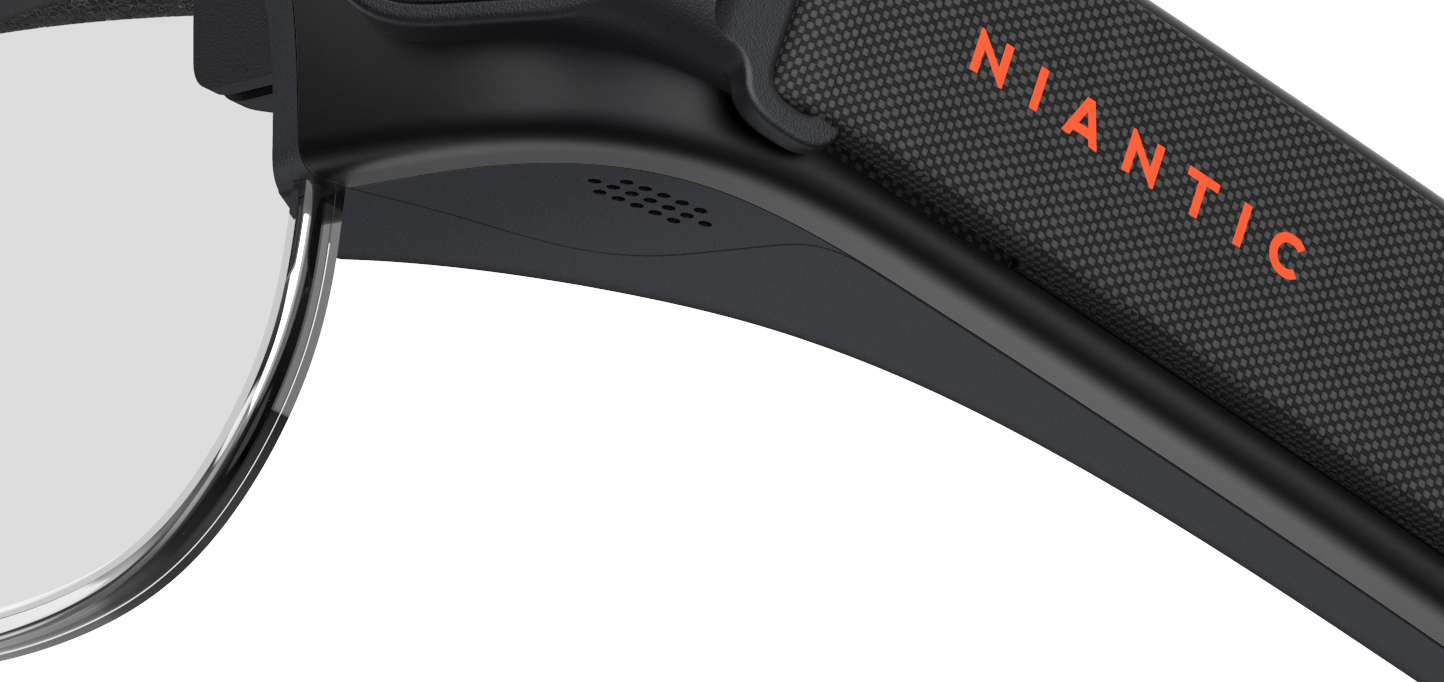 (Image: John Hanke)
The teasing of new AR-enabled hardware could mean one of two things for Niantic. Either the company is looking to help out others with its AR products, or it's developing its very own glasses product that's set to rival the industry's biggest hitters. 
As we can see from the rendering above, the eyewear itself appears to be very similar in form to that of typical eyeglasses, only with thicker frames for packing in the relevant augmented technology. 
With more companies looking to get in on the act of developing the latest and most successful AR-eyewear, the race for augmented glasses looks set to be an exciting one over the course of the coming years. 
4. Mesmerise VR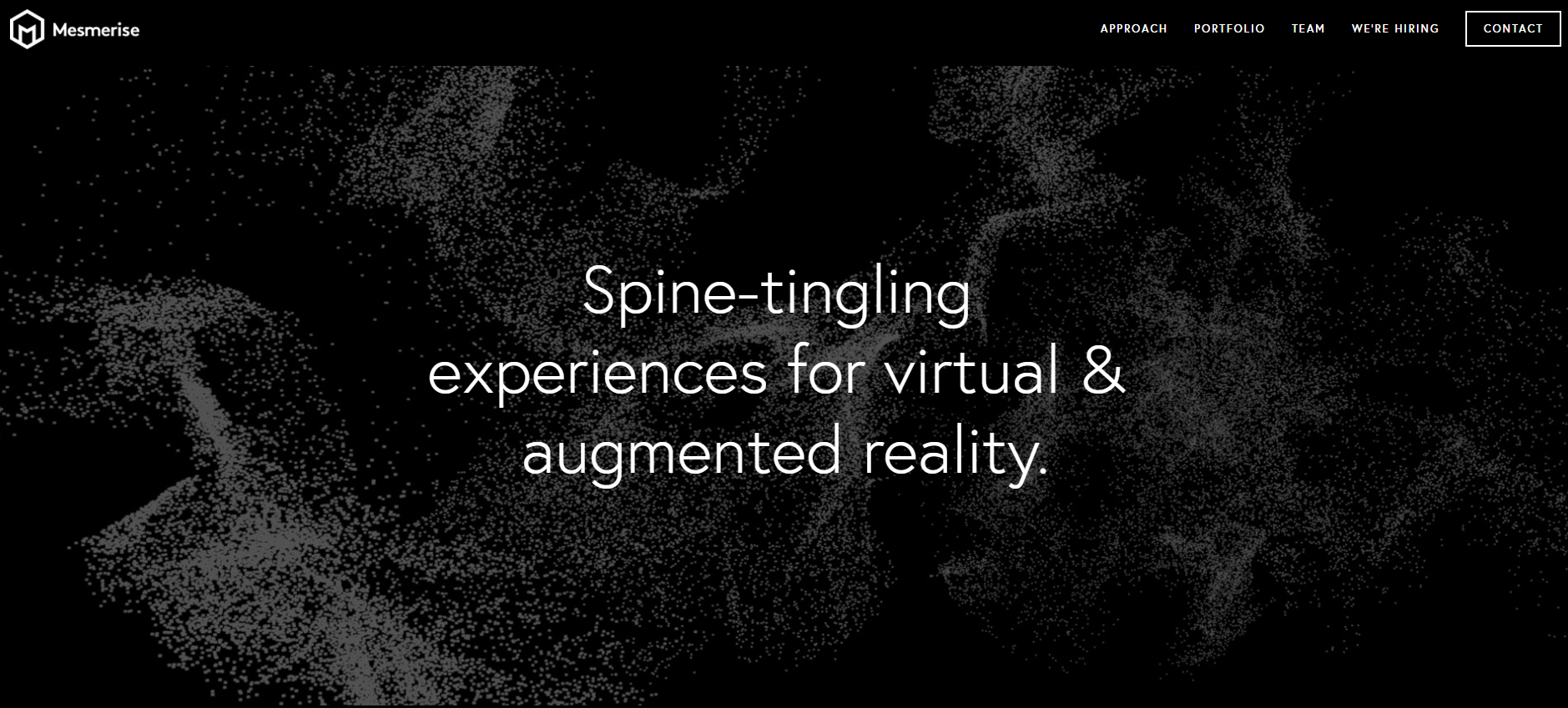 It seems only right that I include my own company, Mesmerise VR in the augmented reality innovation roll-call! But I'd also like to think that its inclusion is justifiable based on merit and commitment to innovation within the wide world of AR and VR technology. 
The company has taken strides in 2021 to create a winning team of innovators who possess the skills to make a resounding impact on the augmented reality landscape. Former Microsoft Vice President Derrick Connell joined the team at the start of the year. Derrick will be using his 28 years of experience in Microsoft's Search and AI field to help Mesmerise to continue to innovate at an exciting time for the reality technology landscape. 
Anna Rowley has also joined in recent months. Anna has over 20 years of experience as a consulting psychologist to tech companies like Microsoft, GoDaddy and Yahoo. Mesmerise intends to tap into the broadening world of reality technology to develop AR and VR environments for enterprise solutions – including virtual reality training, augmented companion apps and gatherings in virtual spaces. 
Working with commercial partners across the globe, we've created a range of turnkey solutions which can deliver highly immersive, true-to-life situation training programmes for employees working in high-risk, dangerous and crisis management roles. Mesmerise believes that AR can become a driving force in ensuring worker safety in a range of roles – particularly at a time when the world is recovering from prolonged periods of isolation and remote work. 
The sectors in which Mesmerise operates can be vast and ripe for technological innovation. Particularly in the world of print media, where publications may be on the lookout for new ways of engaging with digitally switched-on audiences. 
The company is also actively developing a wide range of interactive media solutions that can incorporate both AR and VR into 360-degree games, video and much more. Our strategic partners in this field are Facebook, Time Magazine, Human Image, Time Inc and USA Today. 
5. Snap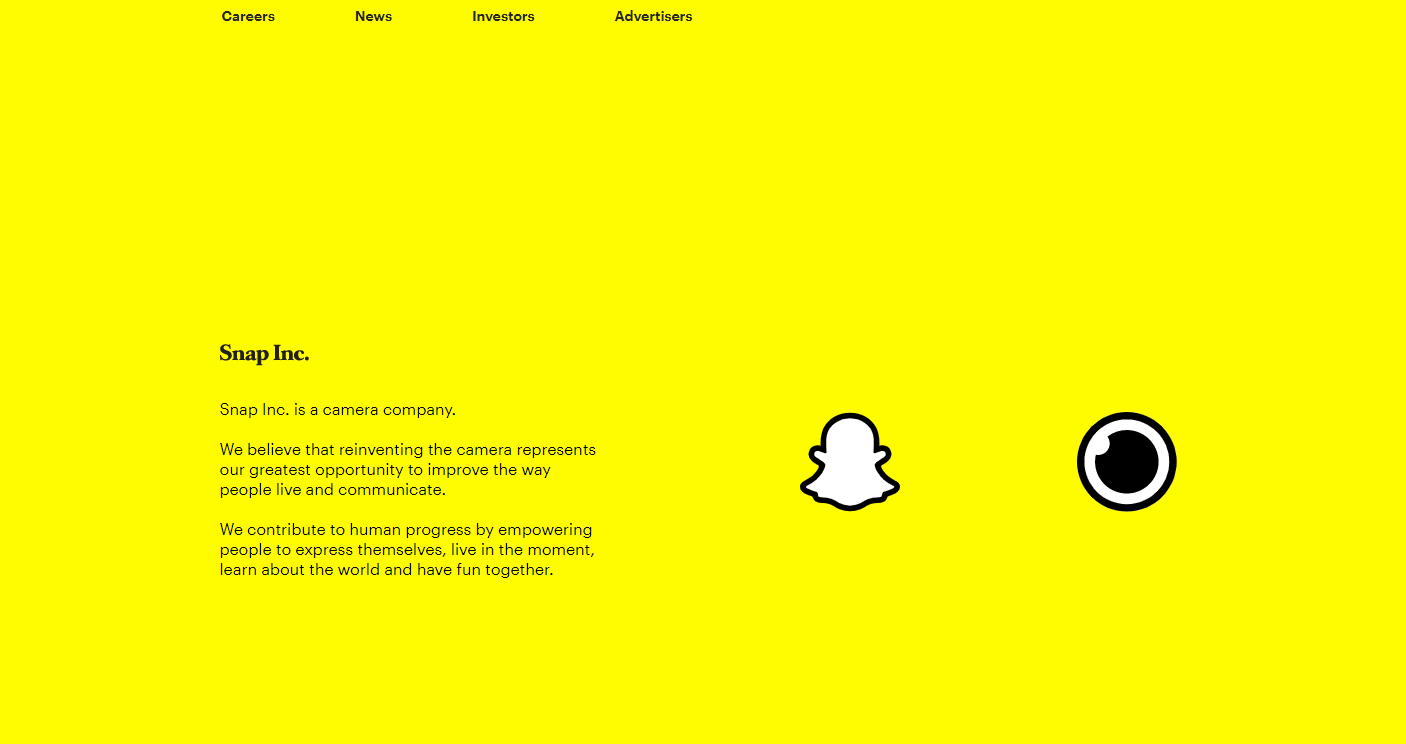 Although many of us will readily associate Snap with its former glories as a social media sharing platform that took the world by storm, the company has now set its sights on augmented reality – and is hellbent on making AR a profitable eCommerce platform. 
Snap's work with augmented reality incorporates the best of customer experience, advertising, data and commerce, and the company isn't shy of thinking outside of the box to make such developments take place. 
Known popularly as the artist formerly known as Snapchat, the messaging platform has increasingly become an augmented reality company in recent years, with key decision-makers highlighting the future potential of the technology. 
In 2019, Snap implemented Scan, an artificial intelligence app that uses computer vision technology to understand objects in the camera's view, before suggesting various AR overlays known as 'lenses' that are likely to be relevant to said object. 
If, for example, the camera is looking at a car, Scan will likely suggest motoring-themed lenses. Today, users of Snapchat can simply press and hold the camera screen to scan the world around them Furthermore, Snap suggests that over 70% of its daily active users play with its lenses on a daily basis. 
At a recent investor day, Snap forecast sustained revenue growth of around 50% for several years, assuming favourable economic conditions. It's the company's intention to roll its revenue into AR solutions in a bid to become a leader in augmented reality technology. 
Snap CEO, Evan Spiegel said: "Our strategy is to take product innovations like augmented reality lenses and evolve them into platforms by building tools for creators and developers and providing distribution for their creations to reach the Snapchat community. We've laid a foundation for this to happen more broadly by organizing our platforms into 5 main screens of our application, Camera, Map, Chat, Stories and Spotlight."
Despite Snap becoming a household name thanks to its social messaging functions, few users readily associate the company with innovative augmented reality technology. However, this is likely to change over the coming years as Snap looks set to work extremely closely with the latest in AR entertainment and camera filters. 
6. Immersive XR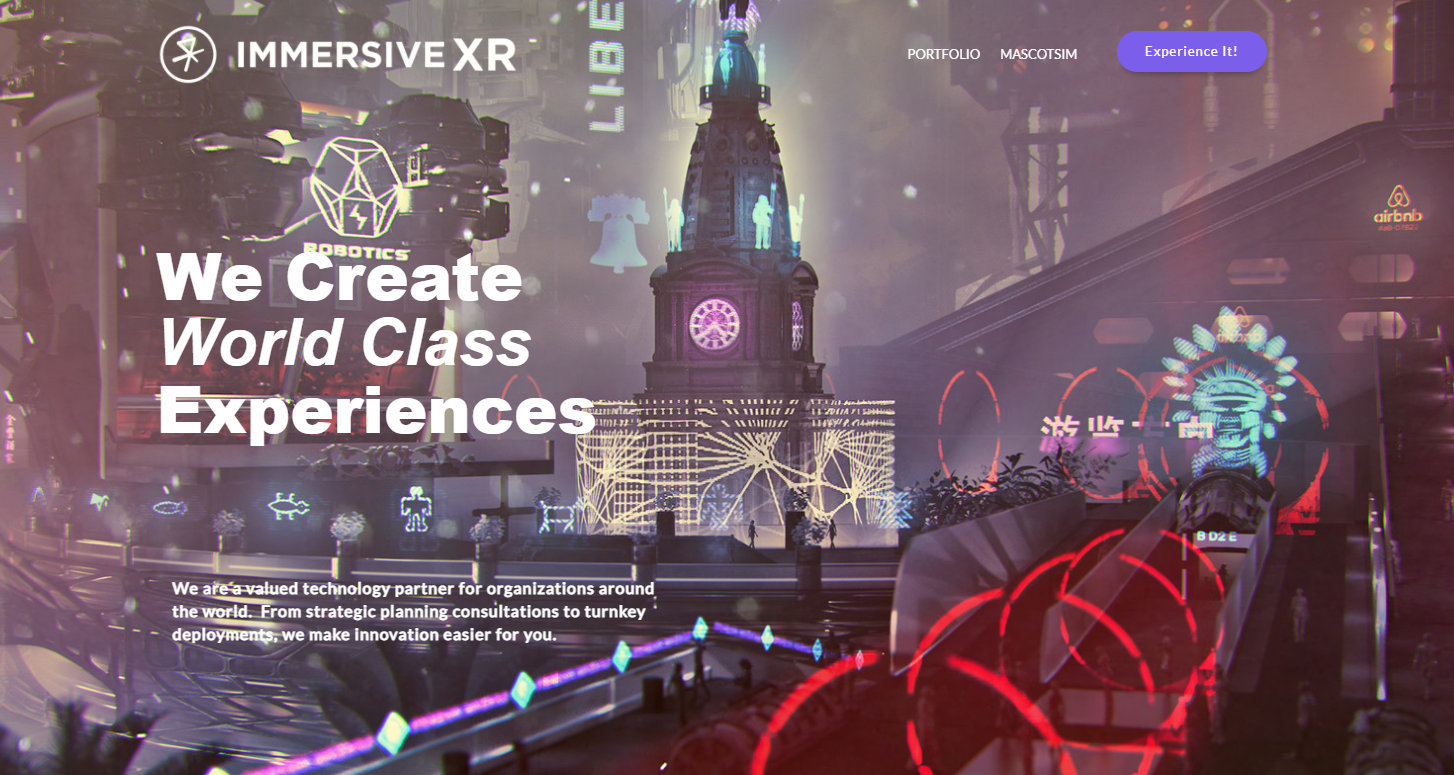 Buoyed by a team of passionate futurists, designers, thinkers and creators, Immersive XR is certainly an AR business that's sure to raise a few eyebrows over the coming years. 
Immersive XR should be celebrated for its rapid rise to prominence. What started out as a small content studio rapidly transformed into a company that's evolved to the forefront of innovation as a trusted partner to some of the world's top brands and business leaders. 
As well as developing enterprise solutions in both augmented and virtual reality, Immersive XR also actively supports the industry as a beta test partner and offers a wide range of contract services for both peers and vendors alike. It's worth noting that a large part of what the company does revolves around researching new technologies while networking with the industry's leading experts. 
Immersive XR's public portfolio shows off a huge variety of use cases for the company's technology. From machinery training platforms, to entertainment, to demonstrating immersive experiences like riding in an autonomous vehicle. 
With huge and renowned clients like Intel, Siemens and Airbnb among others, it's clear that we'll be seeing countless new immersive use cases for Immersive XR's developments in the near future. With an added emphasis on educational institutions like the Wharton University of Pennsylvania and the University of Houston, we may see the implementation of more educational-based AR platforms emanating from the studios of the company. 
7. Magic Leap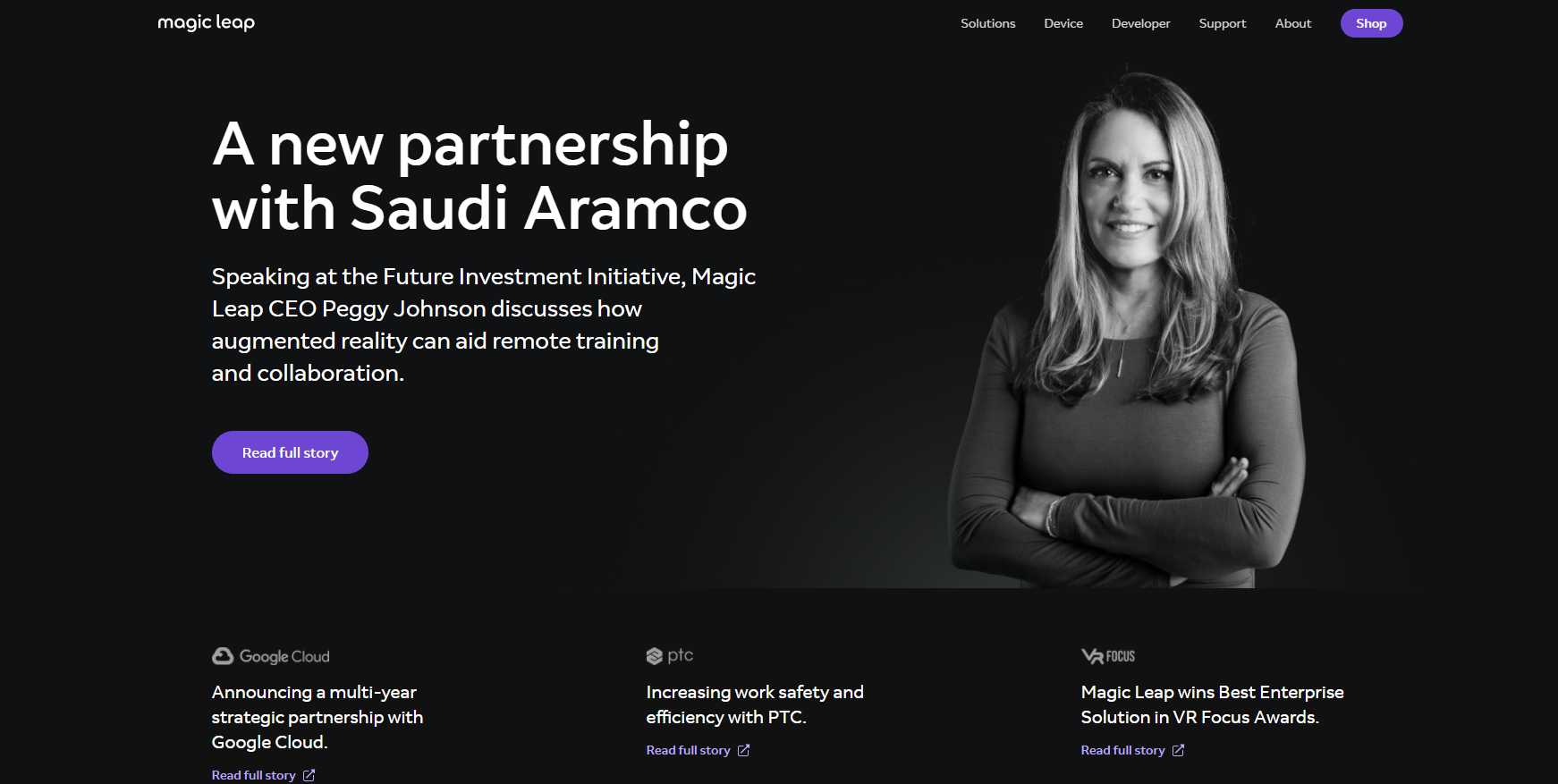 Magic Leap has been one of the most talked-about augmented reality companies of the past few years. After much industry hype, Magic Leap launched its first hardware in 2018. However, the release failed to resonate with the technological community and the company began to look as though it had missed its big shot to become a global leader in the realm of AR. 
Subsequently, the company lost a lucrative $480 million dollar military contract to Microsoft and as a result, it became increasingly difficult to see how the company could come back from such an adverse position. 
However, despite its setbacks, Magic Leap is still very much recognised as a company with masses of potential in the world of AR. Over the past few years, the company has been striking strategic partnerships with some of the world's biggest and brightest brands, like Google Cloud, Saudi Aramco and AT&T. 
As part of Magic Leap's partnership with AT&T, the industries set to best benefit from the move emanate from the world of manufacturing, retail and healthcare – indicating that the company is looking intently at diversifying its offerings. There's also plenty of potential for Magic Leap to incorporate 5G connectivity into its AR services to deliver even better, optimised content. 
With a new CEO at the helm of the company, WIRED has reported that Magic Leap is actively looking to reinvent itself in 2021 and reinterpret how AR can be used. With a fundamental shift appearing to take place in which Magic Leap looks to cater more towards training and enterprise, we could yet see the company rise from the ashes of its bungled headset release in 2018 to dominate the augmented reality space. 
With the arrival of brand new AR headsets and hardware on the horizon, and something of a space race developing as industry giants like Apple, Microsoft and Google do battle to release the best augmented eyewear faster than their rivals, we may be on the verge of a golden age for the development of reality technology. 
Although this coming generation may be a little bit too early for technology to deliver truly flawless, discreet and fashionable eyewear packed with the technology, it seems as though 2022 and 2023 will be a time for us to really begin to understand what the future holds for augmented reality. Whatever that future looks like, we can surely expect the seven companies on this list to be central to the next direction that the industry takes.