Attaining funding for your startup can be tricky business. Bootstrapping is an effective option provided that you're either willing to tap into healthy reserves of money or happy to struggle your way to success. Some entrepreneurs look to venture capitalists, but they can often be hard to come by and even more difficult to charm into parting with their money in return for modest equity.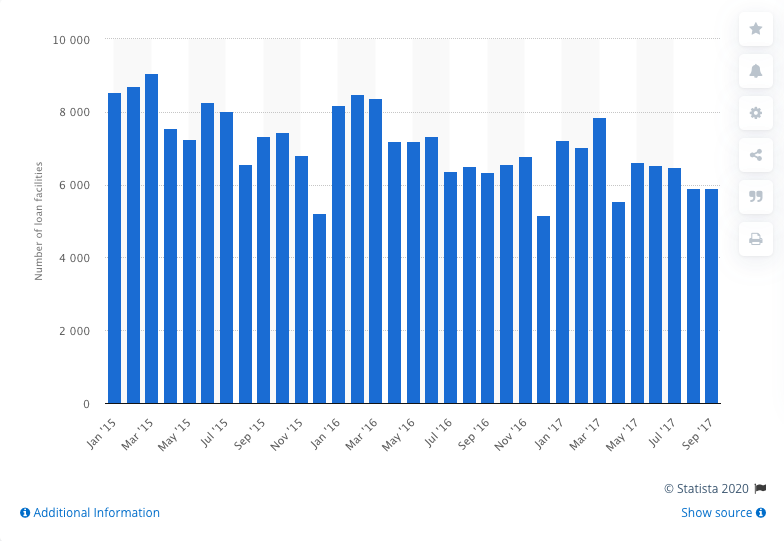 (Image showing a number of loan facilitiees available to small-sized businesses in the UK. Image: Statista)
One potential option is to look towards government business loans. This form of financing your startup can be a highly effective way of accessing a good amount of money to ensure your growth or develop enough stock to enter the marketplace. But what exactly are government business loans and how do they work? Here's a deeper look at the world of accessing loans through government initiatives: 
What is a government business loan?
Of course, government loan programs will vary depending on where you are in the world. Some nations have a more ambitious infrastructure for supporting domestic endeavours than others. 
In a nutshell, government loan programs are structured to offer local entrepreneurs the chance to gain enough of a windfall to develop their business at an exceptionally low-risk rate. 
In the UK, the Start Up Loans Company has offered over £400m in funding to over 50,000 businesses across the country – each loan is backed by the government.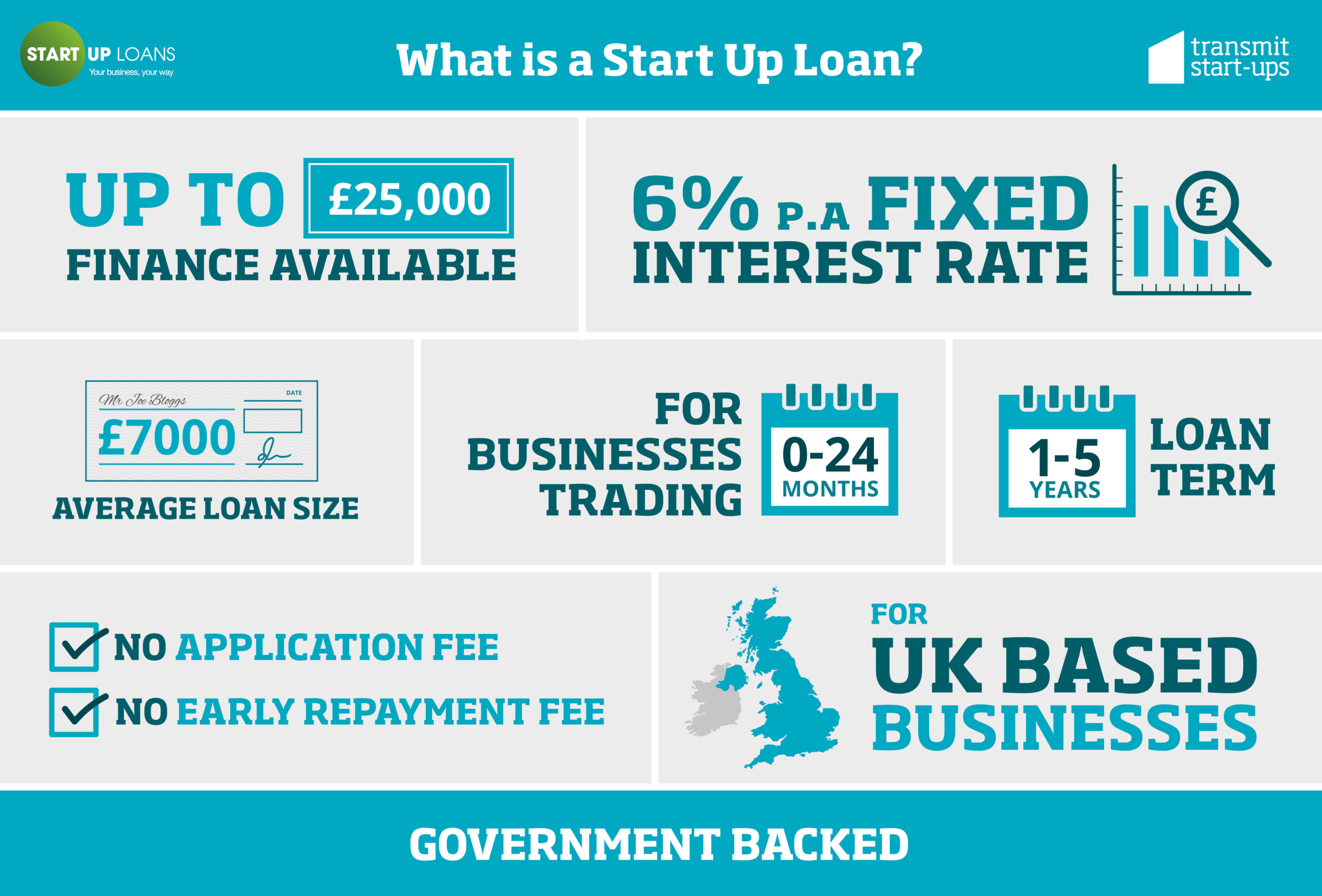 (Image: JE)
The loans offered by the Start Up Loans Company are designed to become available exclusively to businesses that have been trading for under two years. This means that it's not possible to apply for the scheme if your company has been in existence over a longer period of time and you're simply looking for a cash injection. This scheme enables entrepreneurs to access between £500 and £25,000 over a fixed interest rate of 6%. While some banks may be capable of offering a lower amount, it's fair to say that 6% would hold significant appeal to most business owners. 
This form of business loan is repayable over a period of between one to five years, and the UK government don't charge for early repayments or set-up fees. 
Naturally, the great terms detailed in government loans come with a catch. This particular program has a relatively stringent set of requirements that both businesses and entrepreneurs will need to navigate in order to access their finds. Furthermore, owners aren't able to use a government loan to pay off pre-existing debts, or train for industry qualifications or investment opportunities. 
The full range of criteria that entrepreneurs are required to meet can be a little daunting, so let's explore them further next: 
How government business loans work
Despite stringent eligibility criteria, applying for a government loan in the UK is a straightforward process, and merely involves filling out a form consisting of questions surrounding your personal situation, the money you're aiming to receive and what you plan to do with the windfall. You'll be required to consent to a credit check which will help to provide an insight into whether you're able to afford the designated repayment rates. 
The matter of eligibility is a tricky one for some entrepreneurs, and loans are available online to citizens who are aged 18 or older and are a current UK resident. The business in question needs to have been operating for under two years and must be based in the UK. Governmental loans are only available to those who can prove that they're unable to raise funding through other forms, and your business plan and loan purpose must be deemed acceptable in order to get accepted. 
If you meet the initial eligibility requirements, you'll need to finalise and send off all of the relevant business paperwork that supports your loan application. These are likely to include your business plan, a credible cash flow forecast and a personal survival budget. 
This part of the process may sound daunting, but luckily, the Start Up Loans Company offers a strong range of templates to help you with constructing your forecasts and plans. 
It's important to double-check the validity of your supporting documents, being able to prove that your business will use the money wisely and convert it into tangible profits is essential. Once you've submitted your application, the government will assess the viability of the information you've sent them as well as the likelihood of you being able to make repayments without delay. 
If you gain the approval of the Start Up Loans Company, you'll be sent a physical copy of your Loan Agreement by mail. You'll then need to sign and return it before you can access your money. Upon your acceptance, you'll be invited to join the government's business mentoring scheme to help ensure that you're on the right track at all times.
Of course, if you're ultimately unsuccessful in securing funding, it's worth remembering that the government isn't the only organisation in the UK that's willing to offer loan programs for startups. Many local authorities are willing to hand out grants to businesses residing within their catchment areas, or those that operate in an eligible industry. Grants require no repayments too – but business owners will likely be under heavy scrutiny to ensure that they're complying with all the agreed-upon terms. 
Weighing up the pros and cons
It's unlikely that you'll find many loans out there that offer better repayment rates in such a secure and up-front manner. Funding will only be available to organisations that are deemed safe enough to repay, and payment can be swift once an entrepreneur confirms their eligibility. 
Having a fixed 6% interest rate offers peace of mind, and the relatively low sums involved means there's much less risk. This makes a government business loan a great way of securing the money you need to introduce a new product onto the market or conduct some early scaling within your industry. 
However, it's worth remembering that loans capped at £25,000 may not be enough to secure the level of funding that your business needs if you're aiming to acquire some office space and expand rapidly. 
The hassle of jumping through hoops to confirm your eligibility can ultimately prove time-consuming too. Crafting cash-flow forecasts alongside well-accounted business plans could be demanding work when you're aiming to keep your business afloat, and with no guarantee of success, the path of the government business loan could be a draining one for entrepreneurs. 
What's right for your business
If you've established a business and are looking to hire one or two new staff members, or are looking to start developing a prototype to go on sale and have exhausted your other financing options, the government business loan could be perfect for you. 
However, if your company is a little longer in the tooth, or you're aiming to get a significant amount of windfall to establish an ambitious company then it could be worth turning to venture capital or angel investors, for instance. 
In the UK, the government provides an admirable loans service to businesses looking to develop in their respective industries. If you're looking for a cash injection into your company it's certainly worth taking a look at what the Start Up Loans Company can do for you. But at the same time, keep an eye out for local authority grants that you may be eligible for. As always, the world of business ownership tends to reward those who keep their ear to the ground.