Life as an entrepreneur is filled with difficult decisions, and one of the earliest you'll encounter is based on whether or not you plan to operate as a sole trader or choose to become a limited company. 
All businesses need to have a recognisable legal structure, and in the UK particularly, the vast majority ultimately decide on either remaining as a sole trader or building towards a limited company. According to Gov.uk, there're over 4.2 million companies on the register.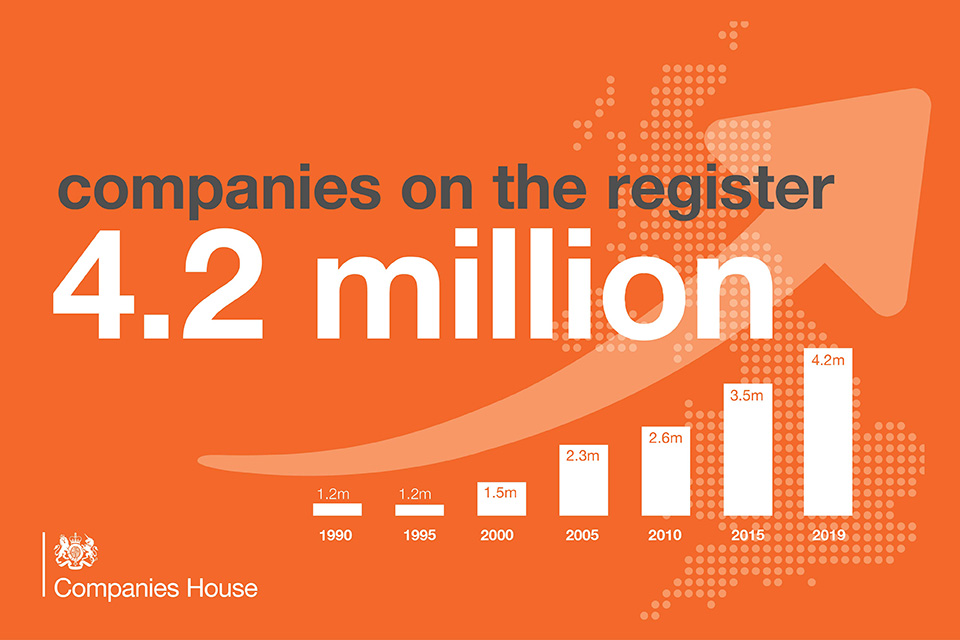 (Image showing the total number of companies on the register. Image: Companies House) 
Of course, everyone's endeavour is different, so there's certainly no one-size-fits-all solution as to how your business will best function, but with the help of this guide, hopefully things will become clearer as to which approach will help your company the most. Let's take a deeper look at the pros and cons of life as a sole trader vs limited company:
Operating as a sole trader
Fundamentally, a sole trader is a self-employed individual that runs their own business. This type of business structure means the company doesn't have a separate identity to its owner in the eyes of the law, essentially meaning that as a sole trader, the owner is the business. According to FSB, there are currently 3.5 million sole proprietorships. 
Being a sole trader means that you'll have complete control of your endeavour – including all of its assets and profits after-tax. The sole trader business model is a relatively simple one and has the potential to be particularly versatile. 
Where owners of limited companies are regarded as a separate entity from their business, sole traders are personally liable if bills cant be paid and creditors can't be reimbursed. 
The sole trader model has the potential to suit various different types of business, but this structure is perhaps favoured most by tradesmen providing services to individuals and families. This is typically because there are fewer processes involved in the day-to-day running of the company and less staff involved. Because of this, it's not unusual for plumbers, decorators, hairdressers and carpenters and skilled individuals to operate as sole traders. 
However, it's also common for smaller shops, manufacturers and SaaS entrepreneurs to work as sole trader endeavours. 
Pros and cons of sole trader structures
The key advantage of a sole trader business comes from the ease of getting set up. Sole traders require less paperwork than limited companies – which primarily consists of a single annual self-assessment tax return. 
Furthermore, there's much more privacy on offer for entrepreneurs than through the path of incorporated businesses – which would need to confirm their details through Companies House. 
However, convenience and greater control are offset by heavy levels of liability. As you're not differentiated as a separate entity from your business in the eyes of UK law, it means that if your business falls into debt, your personal assets could become your collateral. 
It's also significantly harder to raise money as a sole trader if you're not in possession of a personal windfall. Banks and investors typically prefer limited companies as opposed to sole traders, so scaling can become an issue for solo endeavours. 
Tax for sole trader businesses can sometimes be fairly hefty compared to their limited counterparts. If your business expands to a certain level, life as a sole trader could potentially be less lucrative due to the size of the taxation involved. 
Operating as a limited company
A limited company acts as a private business, its owners are legally responsible for its debts, but only to the extent of the funds they've invested. This type of ownership makes a limited company operate as a separate entity from its owner in the eyes of the law – meaning your personal belongings would be better protected should the worst occur.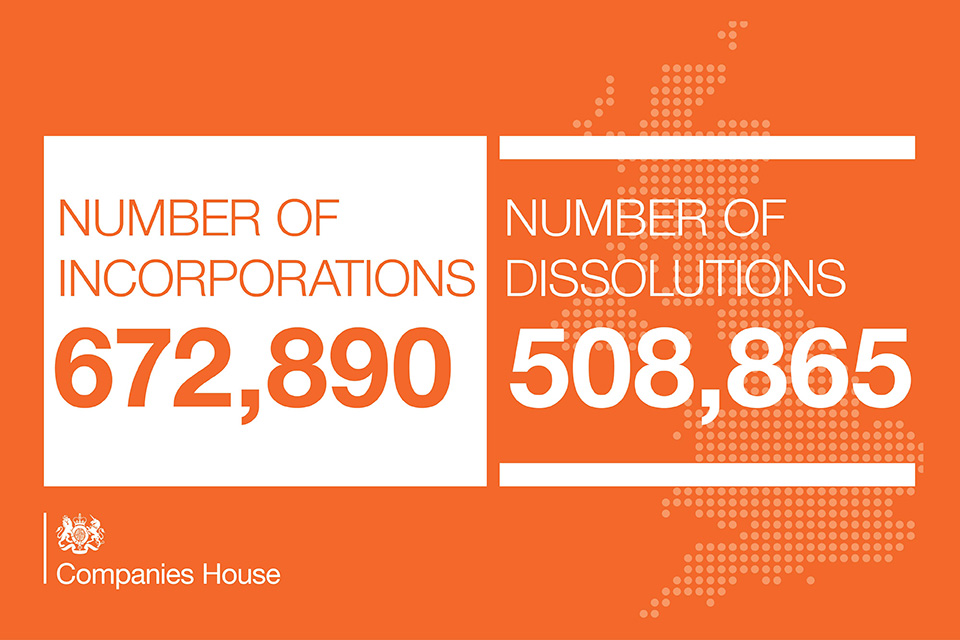 (Image showing the number of incorporated vs dissolved companies in 2018 to 2019 in the UK. Image: Companies House)
Limited company structures tend to facilitate the appointment of shareholders and typically works better when it comes to appointing employees. Tax on limited companies can be lower than that of sole traders depending on the size of the business. 
By definition, a private limited company is a structure that fully separates a business from its owner. This means that a company is, in effect, a different legal entity in its own right. This means that it can enter into its own contracts and takes on the responsibility of its actions as a whole, including finances and liabilities. 
There are two key types of limited company: A company limited by shares is the most popular structure to take – especially when it comes to ownership of small-to-medium-sized endeavours. Liability is in the hands of shareholders and is limited to the value of the shares that they've bought. This means if the company becomes insolvent, shareholders would only be liable to lose the value of the shares they already hold. This model is useful for owners who aim to run a business at a profit and keep hold of surplus revenue. 
Another popular form of limited company is one that's limited by guarantee. This structure is more common in not-for-profit organisations where any surplus cash is reinvested into the business itself. There are no shareholders in this structure, just directors and guarantors. 
Key benefits of limited company structures
By a far margin, the best perk of running a limited company structure comes from the fact that liability is limited due to the business being recognised as a separate entity from its owner. This means that your personal assets aren't up for grabs should your endeavour fail and you'll only ever risk losing the funding that you've already put into the company. 
Limited companies tend to benefit from lower levels of taxation than that of sole traders. Rather than shelling out for income tax, limited companies instead pay corporation tax on the profits they make. Under current legislation, this is a considerably more lenient rate than that of a sole trader and allows limited companies to be more profitable. 
It's also possible for limited companies to be better protected from copycats. Once your details are registered with Companies House, no competitors can steal your business name. This isn't the case with sole traders. 
However, owning a limited company can be more complex, and invariably brings more responsibilities to the table. Directors will need to file annual returns along with annual accounts as specified in the Director's Fiduciary Responsibilities. 
This means that going limited can become rather expensive and time-consuming, because it'll likely become essential that you hire an accountant or allocate a prolonged amount of time to wade through the extra paperwork. 
Furthermore, you're liable to pay a fee to incorporate. There's also the matter of transparency to content with. As a private company, information regarding your business and its earnings will need to be publicly accessible via Companies House. While some entrepreneurs may not mind this level of openness, it can be off-putting for others. 
Which approach suits your business best?
As we can see, there's plenty of perks and drawbacks to life as both a sole trader or limited company. While there's no overall better solution, if you're debating which structure to go with it could be wise to take a moment to consider the size of your business and its ambitions for the future. 
If you're a small business that isn't looking to scale immediately, it could be worth taking the sole trader approach of retaining full control of your endeavour and its operations. Provided you operate within your means, the increased liability shouldn't be as daunting. 
However, if you plan on hiring employees and growing in the coming years, it may be best to match your ambition with a shift into the world of limited companies. There will be much more administrative tasks, but better taxation and limited liability mean that you'll be in a better position to grow with confidence.