The task of raising equity funding for your startup tends to be an arduous and stressful one. Placing the future of your endeavour in the hands of someone else is never easy, but if you successfully secure a windfall that's right for you, it could be the first step towards making your dreams a reality.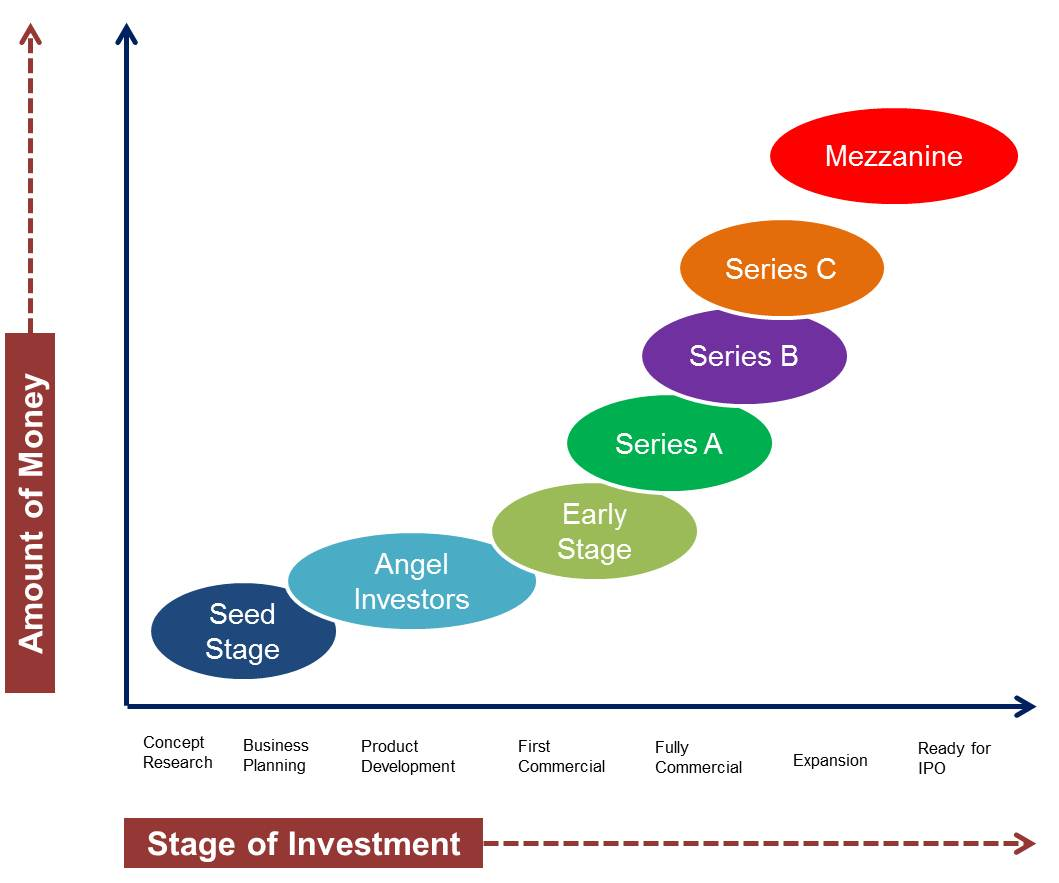 (Image: Carocked)
Securing funding has a habit of taking founders by surprise more often than not. Startup owners typically underestimate the complexity of the process. This may not be surprising though – most entrepreneurs have lived and breathed their business for some time before seeking capital. To them, the whole concept is simple. 
You may be convinced that your project will end up as a resounding success, but getting venture capital firms to agree can be another matter entirely. 
Time really does mean money for startups, and waiting on decisions can be a costly process at such a delicate time in a company's lifespan. 
However, despite the long waits and potential negotiations over equity, thousands of startups successfully raise the funding they need every year. This shows that, although venture capital funding can be the source of stress for business owners, it remains one of the best options out there for scaling your business accordingly. 
If you're interested in raising capital for your endeavour, it's important to know that funding comes in many stages. Let's take a deeper look at the intricate form many venture capital funds take: 
Pre-seed and seed funding
Before we tackle the startup funding series, it's time to enter pre-seed and seed funding. These two processes are the earliest forms of business funding and often occur so early in a company's lifecycle that they aren't acknowledged as a formal stage of capital raising. 
Naturally, pre-seed funding arrives first for businesses. At this stage, the onus is on founders to work on building some form of proof-of-concept or product prototype. Raising money to develop this is typically a task that the founders themselves need to work out on their own. At this stage, funding is most likely to arrive in the form of personal savings, family and friends, angel investors, incubators or crowdfunders. 
Of course, the money needed at the pre-seed stage of funding will vary depending on the business or the type of products or services it's planning on offering. 
After pre-seed comes seed funding. This will likely be the first instance of funding that your company raises. The name is self-explanatory, but to ensure crystal clarity – the seed represents the early finance that promises to grow your company. 
Much like the case of pre-seed funding, seed funding can be raised from an array of sources, like family and friends, as well as crowdfunders. However, at this stage, the most common form of investor tends to be angel investors. 
Sadly, seed funding signifies the first potentially volatile stage in your startup's development. Many businesses fail to find the funding that they need in order to progress beyond the seed stage. If they run out of money before being picked up by investors, it's known in the industry as 'running out of runway'.
Sometimes this process isn't nearly as arduous as it appears, and businesses decide that there's no need to raise any further money – thus deciding to scale without looking for more windfall and leaving the startup funding series at an early stage. 
Typically, seed funding involved figures of between £500,000 and £2 million, but the figure can vary wildly depending on a startup's industry and its ambitions. 
Series A
After seed funding, it's time to look to the Series A stage of funding. Series A begins when a startup builds some form of momentum following on from the seed stage of their business. 
There should be clear evidence that the company is ready to go to the next level. This evidence can be based on established interest, early revenue or Key Performance Indicators that show there's enough reason to continue in development. 
The Series A round of investment tends to rely on startups having a plan for developing a functioning business model, even if it's not yet been proven yet. At this stage, any windfall is expected to be converted into a credible revenue stream. 
Series A is a pivotal part of a startup's progression, and thus funds usually climb to between £2 million and £15 million. However, with higher windfalls comes the demand for more substance. Investors will be seeking out more tangible evidence than a founder simply having a good idea, and startup owners will need to prove that a good idea can be converted into a profitable business. 
This stage in a company's funding is usually driven by a single investor that orchestrates the whole of Series A. Finding that first investor is perhaps the single most important part of the financing of a new business – this is because once one commits to your startup, others tend to follow suit. 
Likewise, losing your first investor can be a hammer blow, because there's always a risk that others will pull the plug too. 
Venture capital firms tend to bankroll Series A funding, but there could be some involvement from angel investors. Likewise, equity crowdfunders have risen in popularity over the previous five years. 
Significantly, according to CB Insights, just 46% of companies progress from seed funding into Series A, with the transition proving highly difficult for many business owners. 
Series B
When your startup has successfully found a place for their product in the market and you're confident enough to expand, it's time to begin the process of raising a Series B round of funding. 
Series B is all about scalability. You need to have enough evidence that you can expand your client or customer base from 200 to 2,000, or 200,000. 
This is also the time for you to consider boosting the number of workers to aid your proportions for scaling. Series B will signal the beginning of your transition from an establishing company into a competitive force in the industry. You'll need resources to strengthen your workforce and exposure to new customers. 
This will call for the recruitment of talented individuals to help with your strategies, and more investments will be focussed towards the wage bill of skilled staff. 
The level of investment brought in by Series B funding typically ranges from £7 million to £10 million, and by now companies can expect valuations of between £30 million and £60 million. 
Due to the significant figures associated with this funding stage, the task of investing is usually undertaken by venture capital firms. Each series arrives alongside a fresh valuation for a startup, so most investors tend to reinvest to ensure their stake stays strong.
Some venture capital firms operate solely to help late-stage startups, and if you're looking for a little extra windfall, it could be worth seeking them out.
Series C
If your startup makes it to the Series C phase of fundraising, it's fair to say that you're performing very well and are ready to tap into fresh markets or start work on developing new products and services. 
It's common for Series C businesses to start expanding internationally and reach wider audiences. It's also possible that they're seeking a chance to build on their company value before going for an Initial Public Offering (IPO). 
Series C is often regarded as the final round of fundraising that a business engages in, but it's not uncommon for some companies to move on to Series D and even E. 
According to Tech.co, the average sum raised by businesses during the Series C stage of fundraising stands at around $26 million – approximately £20 million. 
Series D
Not all businesses choose to move on to the Series D stage of fundraising, with many establishing themselves by this point in a way where they're comfortable in generating their own revenue streams for further expansion. However, there are a few very valid reasons as to why Series D investment may be required. 
Firstly, the move could be down to you finding a new means of expansion before angling for an IPO. This extra level of expansion could prove a vital stepping stone before you take the leap of faith into going public. 
It's also possible that your company simply wanted to stay private for a little longer before making the switch towards an IPO. 
Another more concerning reason could be down to your business failing to meet its expectations from Series C. Known as a 'down round', this scenario would require Series D to act as a safety net in helping to ensure the company's future isn't negatively affected by poor returns on investment. 
While early rounds tend to run up consistent figures as far as investment is concerned, it's trickier to pinpoint the level of funding acquired in Series D, because of the various circumstances involved. When entering Series D of funding, it's important for founders and decision-makers to take a long look at business performance and the plans in place, and cost up the required figures accordingly. 
Series E
Series E is a fundraising round that acts very similarly to that of D. Perhaps you've missed your previous targets, or maybe you've wanted to remain private further into the future? 
Either way, it's very rare to see companies progress to the Series E stage of investment, and founders usually make the move due to an unforeseen circumstance that wasn't accounted for in earlier business plans. 
This isn't to say that moving into Series E is a bad thing, and it could prove highly lucrative for your future profit margins. 
Once again, the level of finance raised at this stage is highly subjective, and dependant on too many variables to quantify. But Remember, at all phases of your startup's life, make sure you keep a level head and approach your plans with a critical eye – and there's no reason why each stage of your fundraising rounds can't be a resounding success.