The emergence of Coronavirus has forced many workers around the world to make the transition from our offices into home-offices. The pandemic has led to widespread disruption and plenty of devastation around the world. However, another somewhat more curious side effect of the virus has been the rise of the working from home (WFH) movement. 
The notion of WFH is nothing new, and experts have frequently forecast that the future for many industries will involve some form of home-based work. COVID-19 has inadvertently sped up the process.
Many workers will see plenty of appeal in WFH. Losing the morning and evening commute for more sleeping time and relaxation may be an exciting prospect for lots of employees, but just how easy is it to keep productive while working from home?
Switching from the office to a home-office generally comes with the same employer expectations, but with more distractions and comforts it could be difficult to consistently maintain the same levels of output.
Luckily, home-office spaces can often be malleable and with a few tricks, it's possible to get our minds in gear to do work. More workers than ever are looking for ways to fend off the spectre of procrastination while WFH, so let's take a deeper look at some of the best tips and tricks to help us switch out of 'home' mode and shift into 'work' mode: 
Plan Your Days in Advance
One of the first and most significant things you can do is create a work plan to guarantee that you use your WFH time as wisely as possible. 
One of the worst causes of procrastination in any workplace is the feeling that you're unsure of what you're meant to be doing. This can lead to losses in motivation and momentum. 
Many of us avoid actively planning our working days because we see it as time that could be invested elsewhere, however, the act of listing out our tasks and prioritising them accordingly can work wonders in spotting where we can save time and work to the best of our ability. 
There are some strong tools out there that can help to efficiently manage time too. Wunderlist is highly regarded across industries and is completely free to use, while premium apps like Trello and Todolist are also great. 
The beauty of WFH is that your days involve a lot more freedom, and keeping productivity lists may seem to fly in the face of that fact, but it can really help you to complete workloads much faster as a whole. 
It's also important to set yourself regular break and lunchtimes and to respect them. You might be feeling as though you're in a good place with your workload but regular break times help to fend off the prospect of burnout and help reaffirm clarity of mind. It also helps to break up the day to help with organisation. 
By planning your breaks, you can also help to indicate to those in contact with you when best to get in touch. After a period of correspondence, they could learn what times they're most likely to get a reply from you. 
Take Care in Your Communication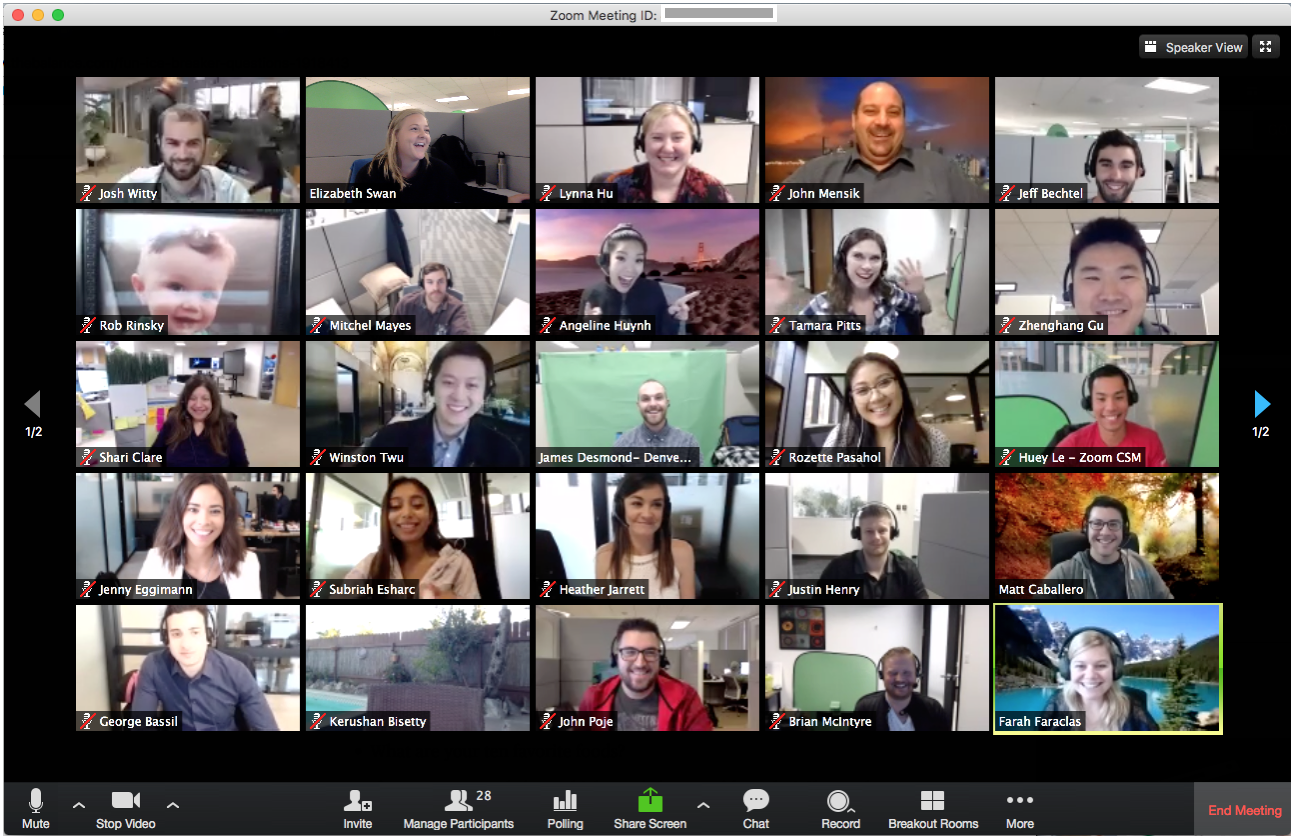 (Image: Zoom)
Bear in mind that now you're WFH, you'll no longer be talking to colleagues and clients in a face-to-face manner. This heavily limits your ability to communicate on a subconscious level, meaning that it's more vital that you pick your words well. 
When conversing with colleagues and clients, spare a thought for how you want to come across to them. You may be hard at work but one-word replies can carry deeper connotations to the recipient than you're trying to convey.
Many workers are using video conferencing software to help gain a visual connection to the individual they're contacting, but even this method causes users to miss out on important body language cues and the bonding sessions that can occur either side of meetings. 
With this in mind, it's vital that you take the time to consider your words carefully. With limited chances to interact with the people you're working with, there's a greater danger of words being misinterpreted via instant messaging and conference calls. 
Remember to leave nothing that you say open to interpretation in order to keep everybody operating on the same page and avoid alienating the people you're in contact with. 
Get Your Brain Ready For WFH
The mind is a powerful entity, and it can be hard to snap it out of 'rest' mode when at home. 
One of the biggest problems that many workers face during the WFH period revolves around ensuring that their brains are ready to focus on getting to work. 
There are plenty of approaches involved in setting your mind up for the day ahead, but one of the most effective involves preparing for work in a similar way to how you prepared for a day in the office. 
When you wake up, try getting showered and dressed in more formal attire. While many workers won't have a designated office space within their house, it's vital to allocate some space in a quiet area to forge a desk from. 
Utilise natural light and do your best to avoid the distractions of TV and tablets. It could also be an idea to switch your smartphone on to airplane mode to help maintain your concentration. 
Utilise Productivity Tools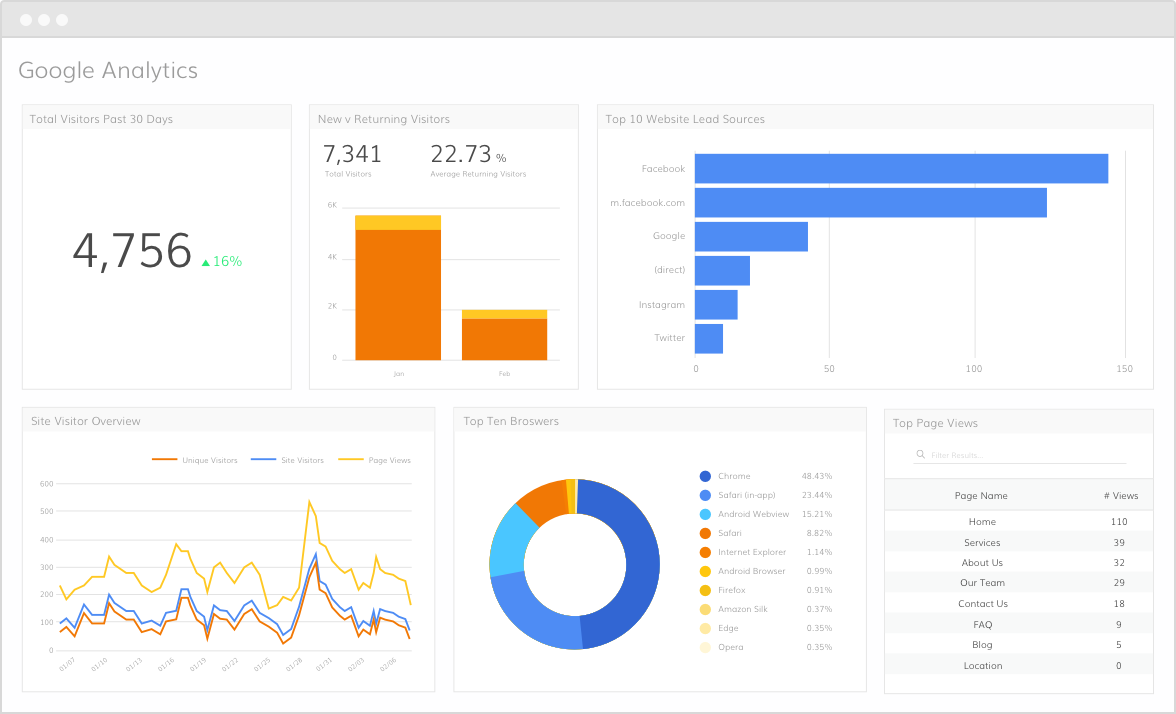 (Image: Uploadcare)
Working from home can be a daunting challenge even without the threat of procrastination wading in. 
Much of our productivity in offices and workspaces are aided by software packages and premium quality tools. At home, we might not have access to as many productivity tools as before. 
Luckily, there are plenty of platforms and programs that are not only freely available but premium quality services that have been kindly made accessible during the Coronavirus pandemic. OpenForBusiness is a website that's compiled subscription-based conferencing platforms, file sharing tools, password management programs and productivity apps that are temporarily available to users for free. 
There are plenty of other free tools to help your WFH life regardless of the industry that you're based in. Google Analytics can help you to monitor your website performance while Evernote is a great productivity tool that can help you keep on top of your reminders and tasks. 
Make sure you invest a little bit of your spare time into looking to see what free software is out there to help you to stay productive and procrastination free. Applications like AppDetox, in particular, could be great for helping users to switch off from real-life distractions and focus on their workloads in peace. 
Don't Forget To Look After Yourself
Another big cause of procrastination can come from a general loss of motivation and feelings of unhappiness. During the Coronavirus pandemic, it's likely that self-isolation will lead to many of us feeling discontented and lonely. 
WFH will be seen by many as a perk of isolation, but it's vital that you find a healthy balance between making time to interact remotely with your friends and working hard. 
Whether you're a business owner, or new apprentice, be sure to practice mindfulness in order to approach each WFH day with a clear mind that's free of stress and negativity. 
One of the best ways to keep motivated while in isolation is to pick up a new home-based hobby. Whether you lose yourself in a computer game or decide to try your hand at knitting, giving yourself something to work on can make all the difference. 
Remember to always talk to somebody if you ever feel unhappiness while working from home. Activities such as yoga or meditation could help to ease any feelings of anxiety, and establishing an exercise routine will help to keep your body healthy. 
It's important to acknowledge that Coronavirus has caused plenty of unease worldwide. Try to combat any discomfort by creating a pleasant and clutter-free home environment that can help you to work and play. And above all, remember to stay safe throughout.